Top 13 Places to Visit in Canada: Northwest Territories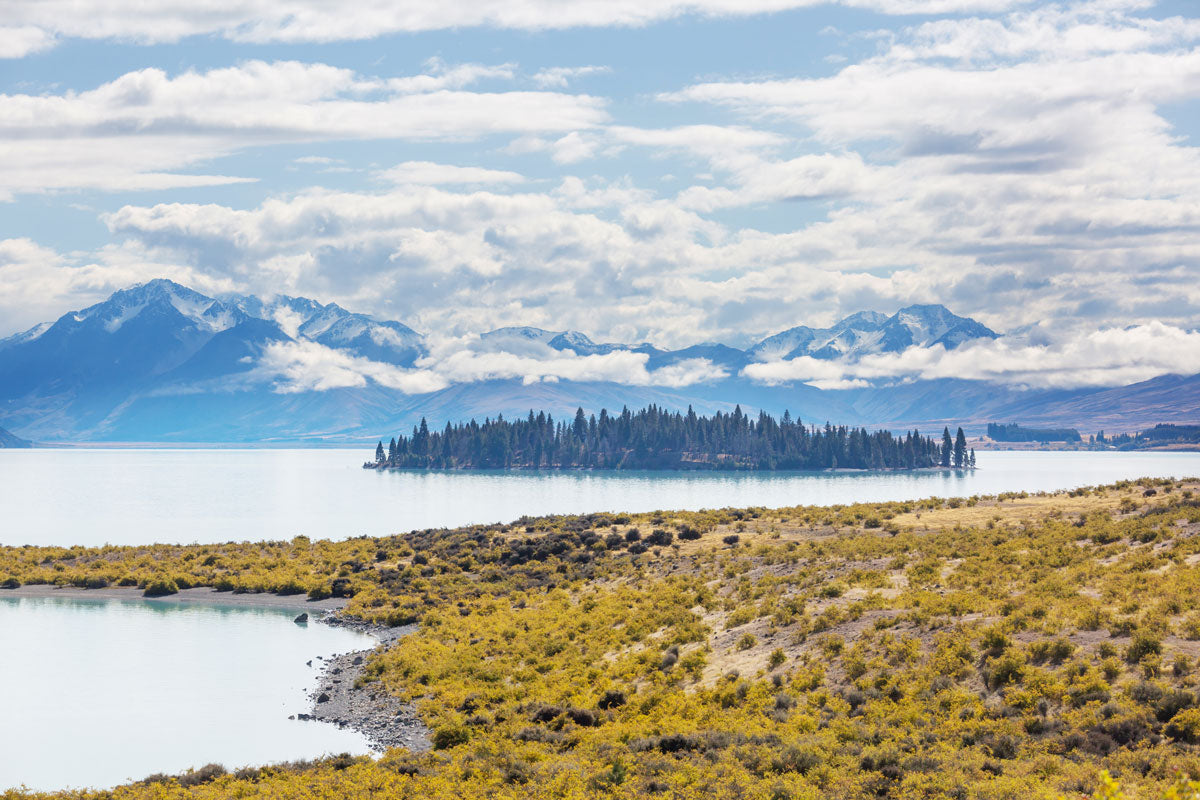 Top 13 Places to Visit in Canada
Great Slave Lake, Northwest Territories 
Author/Editor : Jennifer J. Lacelle 
Date : July 9, 2021
The Northwest Territories are part of the northernmost region in Canada. It borders Nunavut, Yukon, Alberta, Saskatchewan and part of British Columbia. In 1880, Great Britain transferred ownership to Canada, which was a major point for the government at that time as they believed owning the land would help prevent the United States settlers from trying to move there.

History

There are 11 official languages for this province, and at least half of the population are Indigenous. Here you will find Dene, and within that group are Chipewyan, Dogrib, South Slavey, North Slavey, Yellowknives, Sahtu Dene and Gwich'in. 
There is also Inuit/Inuvialuit and Métis. These groups were often nomadic, hunters and fishers, which helped them survive the harsh climate. 
Their way of life was greatly changed after meeting the European explorers, though the first known travellers were the Vikings. In the 1700s explorers began seeking the northwest passage but the frozen waterways and land turned out to be far too volatile for their ships. Progress on searching for this pathway wouldn't truly begin surging again until the 1800s, and after fur trade routes, settlements and forts were well established throughout the country. 
 By the time the area came to be officially part of Canada, there were 150,000 Indigenous residing in the NWT. Shortly afterward, the Métis were forced to move further north due to a lack of herds and the arrival of Anglo-Canadians. 
The Métis and Indigenous did not feel listened to by the government when they expressed concerns of losing their culture, religion and property. This caused a resistance to the changes and pressure for their own provincial government. Louis Riel, a member of the Métis community, stepped forward to take leadership and stand for his people. 
However, it wouldn't go according to his plan and he ended up being executed in 1885. Just north of Great Slave Lake is Treaty 11, the final of the numbered treaties between the Indigenous and the government and it was supposed to guarantee certain rights.
Great Slave Lake
Canada's second largest fresh water lake, the world's 11th largest, and the deepest lake in North America — enough to completely cover the CN Tower — can be found in the Northwest Territories. This one is more for the anglers out there. 
If you want to catch the biggest fish you can imagine then this is the place to be. The lake is the same size as the country of Belgium, and is so big that the odds of ever seeing another boat on the water is slim to none, even if you spend days on the water. Which is quite possible during the summer season because the sun is out almost-24 hours a day. 
Thaidene Nene National Park Reserve 
If you're near Great Slave Lake, then it's time to explore their most recent "addition" — a national park spanning 6.5 million acres. It's a protected area of the Łutsël K'é Dene First Nation and remains their heart and soul as a sacred place, and their homeland, as does North Slave Métis Alliance maintain territory in the reserve. 
Historically the area has been used for hunting, fishing, spiritual spaces and gathering by the Indigenous. Thaidene Nëné translates to Land of the Ancestors (in Dënesųłiné Yati). Because it's an active area for the Indigenous peoples, and historically important, it is essential that visitors respect the park, culture and people residing there. 
The official government website suggests checking site closures before visiting to ensure you don't enter an area during your visit where the locals are conducting events, or are of cultural significance. It's recommended to reach out to the Łutsël K'é Dene First Nation to plan for your trip for these reasons, not to mention that accommodations and tours are limited. It's possible to obtain guided tours of the preserve from those whose families have resided in the area for multiple generations. In these pre-planned activities, visitors may be able to interact and engage in some traditional events.
Wildlife

There are over 200 species of bird in the area as well as a bison sanctuary, which are going extinct. Due to the terrain; swampy lands, shallow lakes, and boreal forest, a giant mix of birds can be spotted during migration seasons. Among the more common are loons, grebes, mergansers and white-throated sparrow. You may also be lucky enough to watch the rare whistling swans or western tanagers; perhaps even osprey or bald eagles if you turn to the sky.
North of Fort Providence is the sanctuary established to protect the bison. This plot of land is 80 kilometres and runs along Highway 3, just past the McKenzie River. There were 19 of the extinct animals transported to this location in 1963. 
 While their numbers increased to nearly 2,400 by the year 1989, the number has continuously decreased since then. Some deaths include drowning incidents, bicycle collisions and anthrax outbreaks. As of 2016, there are just under 1,000 that can be reportedly seen from aerial surveys.

Forts

When it comes time to visit some historic towns, then Fort Providence and Fort Resolution are the way to go. Providence is widely known for its Indigenous arts and clothing, such as traditional parkas and anoraks. Southward of the fort are a clump of hiking trails and waterfalls that tourists can visit. 
If you want to stay here, there's a luxury hotel called Snowshoe Inn with meeting rooms, a dining hall, and a shop. In the south-eastern shore of Great Slave Lake sits the historic hamlet, Fort Resolution. It's heritage of Métis and Chipewyan communities' dates back to 1791. One of their highlighting points is an abandoned mine, which was one of the largest up north before the shutdown. 
 There are also many trails and boardwalks along the water for anyone desiring a peaceful, leisurely stroll. The Hudson's Bay Company built the fort officially in 1819, making it one of the longest running towns in the province. The rich history of this area is often overlooked because of the distance away from busier places such as Toronto or Ottawa. But that simply makes it a hidden treasure to dig up and discover.